Board of Directors
The Board of Directors is made up of dedicated members who are willing to put aside the time to work at making a difference. We are your voice in New Mexico. Click here to download the most recent board notes, a summary of our last meeting. You can download a printable list with contact information by clicking here.
Upcoming Board Meeting
Saturday, November 11, 2023, NMAFP Office, Noon, Lunch Served
If you are a member interested in participating or attending meetings, please contact us.
---
Board Members
Lisa Stolarczyk, MD
President
Chair, Scientific Advisory Committee
William "Mac" Bowen, MD
Board Chair
Immediate Past President
UNM-Santa Fe Residency Program Liaison
Scholarly Activities Committee
Lourdes Vizcarra, MD
President-Elect
Editor
Scientific Advisory Committee
Governmental Affairs Committee
Molly McClain, MD, MPH
Secretary-Treasurer
Scientific Advisory Committee
UNM Residency Program Liaison
Clea Lopez, MD
Vice President
Scientific Advisory Committee
Governmental Affairs Committee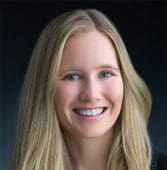 Bridget Lynch, MD
Delegate to AAFP Congress
Governmental Affairs Committee
Scholarly Activities Committee
Valerie Carrejo, MD
Delegate to AAFP Congress
Scientific Advisory Committee
Governmental Affairs Committee
Budget Committee
Dion Gallant, MD
Chair, Chapter Affairs
Chair, Budget Committee
Veneta Ianakieva, MD
Alternate Delegate to AAFP Congress
Health Equity & Racial Justice Committee
Jennifer Phillips, MD
Alternate Delegate to AAFP Congress
Governmental Affairs Committee
Health Equity & Racial Justice Committee
Melissa Martinez, MD
Scientific Advisory Committee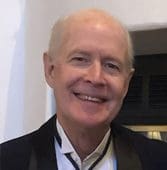 Richard F. Madden, MD
Chair, Governmental Affairs Committee
Emilia Vesper, MD
Chair, Health Equity & Racial Justice Committee
Dawn Drumm, MD
Governmental Affairs Committee
Dolores Gomez, MD
Southern NM Residency Program Liaison
Karen Vaillant, MD
Scientific Advisory Committee
Alicia Gonzales, MD
Chair, Scholarly Activities Committee
Governmental Affairs Committee
Rebekah McCann, MD
Governmental Affairs Committee
Sara Bittner
Board Secretary
Executive Director
---
Residency and Student Representatives
Kaela Moldowan, MD
Southern NM FM Residency Program Rep
Julia McIntyre, MD
UNM FM Residency Program Rep
Silvia Santiago, MD
UNM-Santa Fe FM Residency Program Rep
Meggan Yancey
UNM FMIG Student Rep
FMIG Co-President
Maxwell Randall
UNM FMIG Student Rep
FMIG Co-President
Luke Sanchez
UNM FMIG Student Rep
FMIG Vice-President
Davin Lyman
BCOM FMIG Student Rep
FMIG President